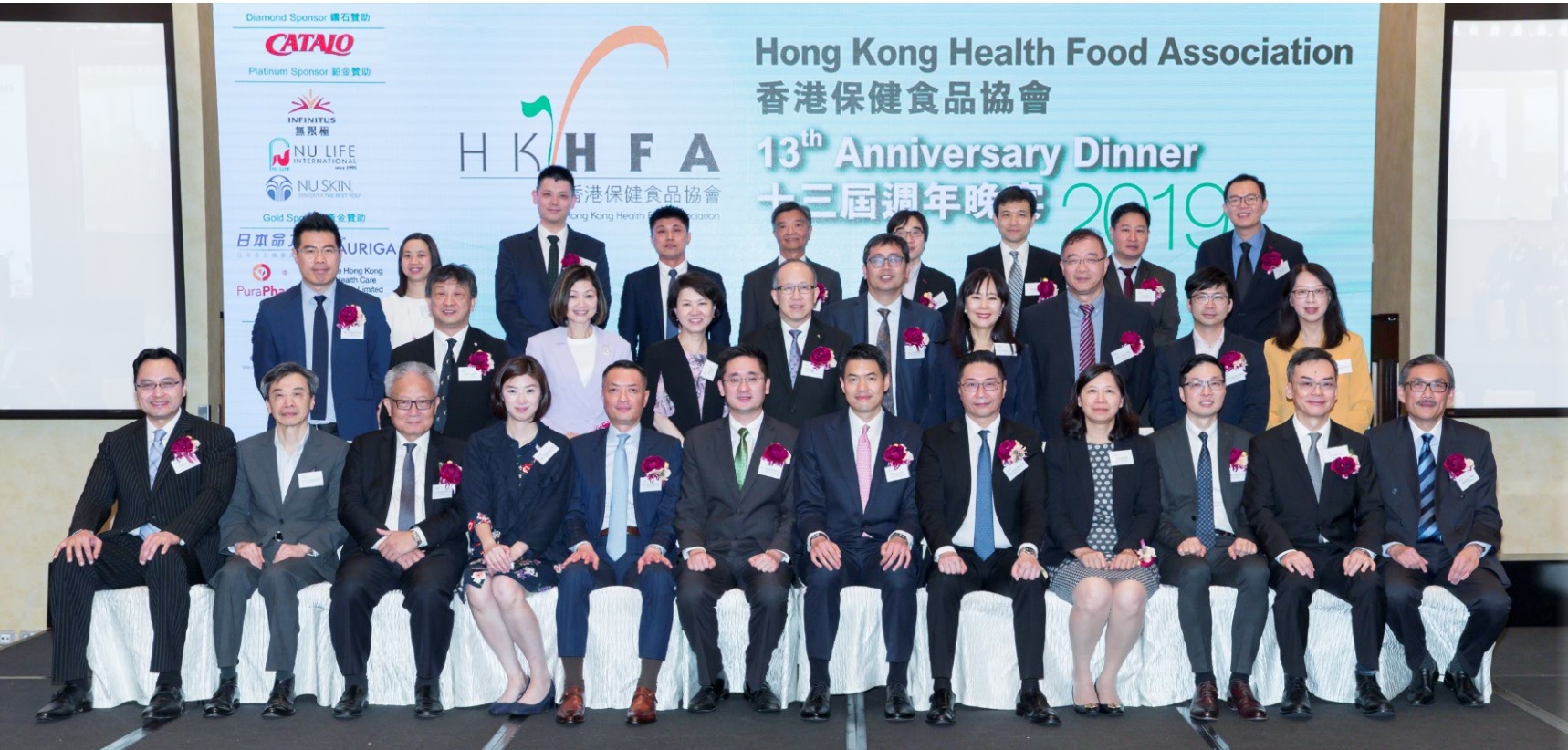 03 Jun

Celebrating 13rd Anniversary Dinner Ceremony

The 13th Anniversary Dinner cum Inauguration Ceremony of the Association was held at Hyatt Regency Hong Kong on 3 June 2019, we were most honoured to have Dr Bernard Chan JP, Under Secretary for Commerce and Economic Development as Guest of Honor to deliver a speech, along with 4 members from the Legislative Council and other important officials from different government departments to witness and participate our Inauguration Ceremony.
There are about 180 participants from 30 member companies and 15 guests.Total number of participants is about 200.
Association has conducted a survey with Social Sciences Research Centre, HKU on Health Supplement Market in Hong Kong. The survey result will be announced by Senior Research Manager, Mr. Kelvin Ng, and followed by a Panel Discussion of the topic "The Market Trend of Hong Kong Health supplement in Hong Kong" during the Anniversary Dinner.
The overall response is good towards the new venue and the food.We are happy and thankful to have received a lot of support in terms of lucky draw, table prizes and door prizes sponsorship.