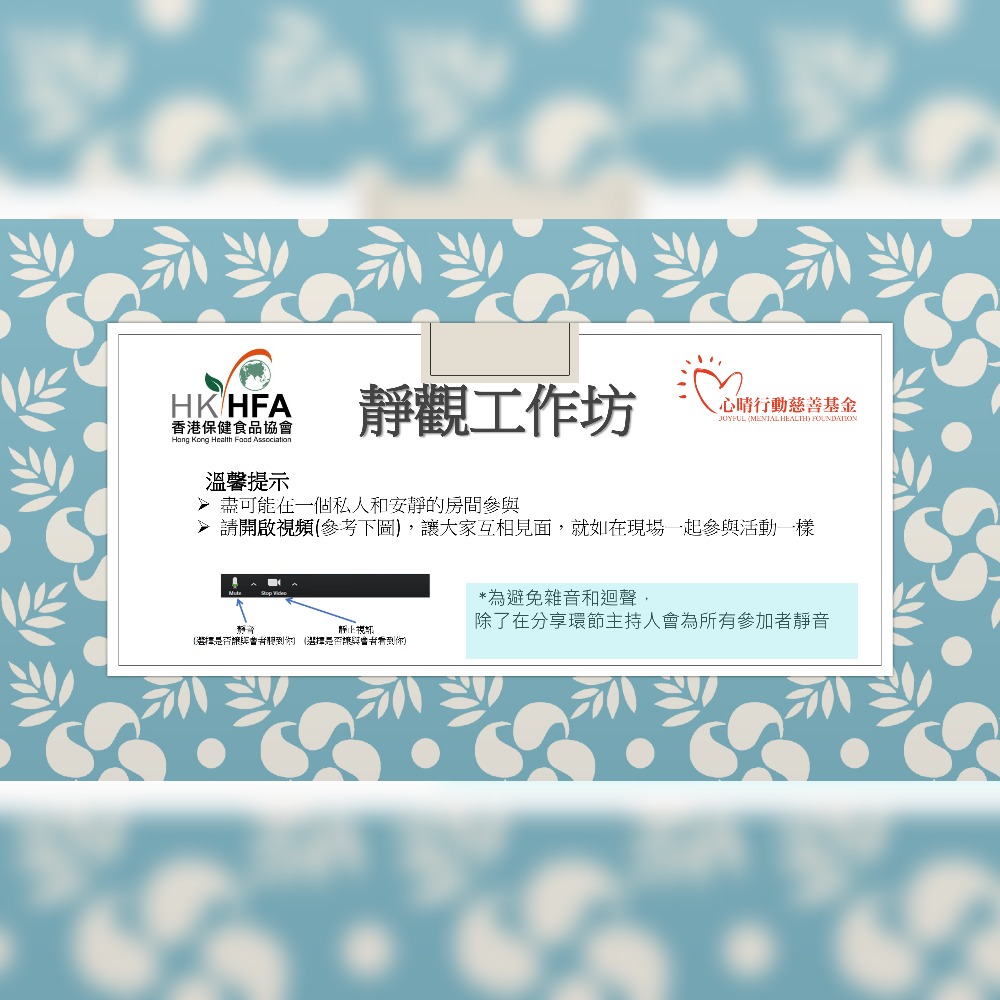 16 Mar

"Mindfulness at Work" online Workshop

The "Mindfulness at Work" online Workshop organized by the Hong Kong Health Food Association and Joyful Mental Health Foundation was held on 23rd February 2021.

The workshop aimed to let members to know mindfulness and how to connect our body and mind through mindfulness under new normal. Members are encouraged to apply it to daily life, so as to strengthen our awareness of facing stress and pressure in daily life. Miss Lau Hoi Ching (counselling psychologist) from Joyful Mental Health Foundation was the speaker of the workshop.

After attending the workshop, participants increased their knowledge of mindfulness and understand the relationship between mindfulness and decompression as well as physical and mental health, which helps enhance personal awareness and happiness at work at the same time. By learning the methods and skills of mindfulness, it can also help participants to improve their concentration as well as efficiency at work.

We hope that this workshop will help more members and organizations improve our resilience in new normal.