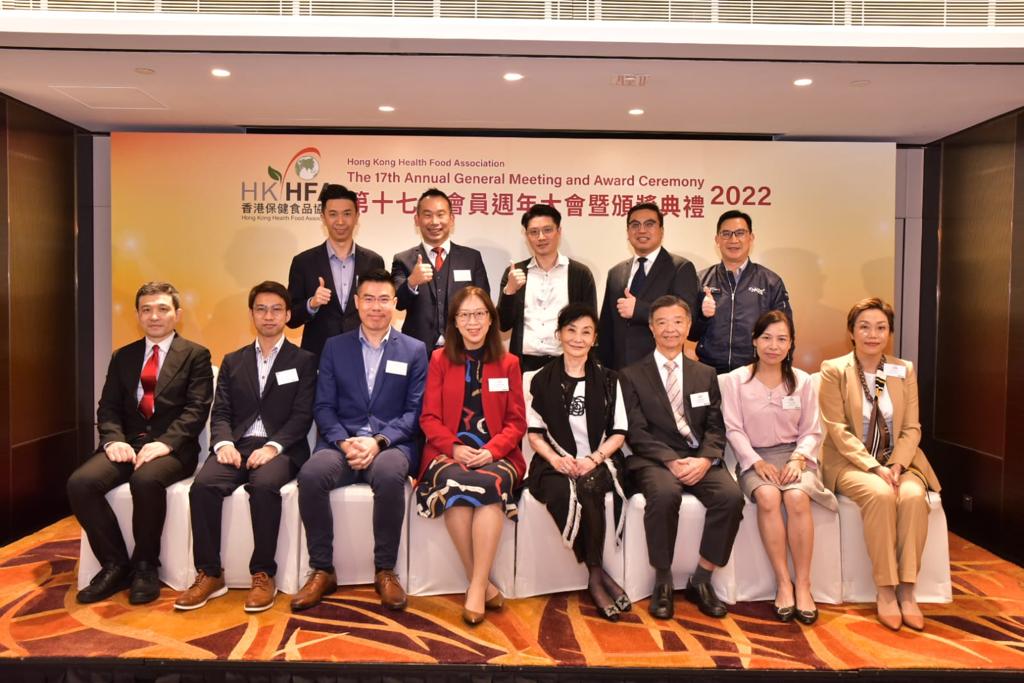 29 Nov

The 17th Annual General Meeting (AGM) and Award Ceremony 2022

The 17th Annual General Meeting (AGM) and Award Ceremony 2022 was held on 22nd November 2022. President Ms. Joanne Cheung, Vice President Ms. Vivien Chou, Mr. Danny Luk and Mr. William Tsui, Hon-Secretary Mr. Clement Lee, council and new members attend the meeting and the ceremony.  President and Honorary Treasurer reported the last year's annual report and audit report respectively.  The reports were adopted in the meeting.

The President summed up the activities of the association in the past year. Under the challenging environment, the association still worked tirelessly and continued to provide members with huge amount of industry information and market conditions through diversified publicity channels, exhibitions, business matching and industry exchange activities. etc., to help members expand their network and explore business opportunities in Hong Kong, Greater Bay Area and overseas markets.

In addition, Corporate and Individual awards were also presented to the council and individual members who have an outstanding performance to the association in the past year. Products that have been verified by the committee for fulfilling safety specifications and production standards will be awarded "Quality Product Seal".  The QPS logo give consumers confident to purchase health food supplements with the highest quality standard. The awarding company this year is Nu Life International (Asia) Limited.

Thanks to the support of fellow members, the association will dedicate to foster a remarkable business environment for the industry and promote the vigorous development of health food supplements in Hong Kong.