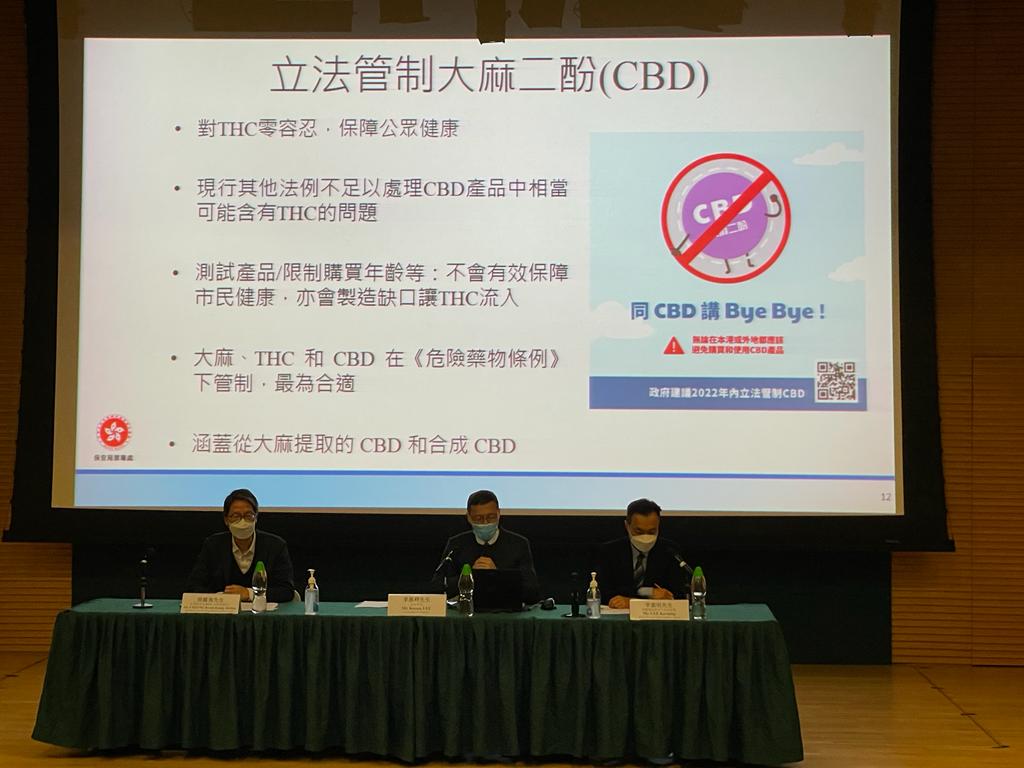 15 Dec

The legislative control of cannabidiol (CBD) seminar

The President and members of the Hong Kong Health Food Association attended the legislative control of cannabidiol (CBD) seminar jointly organised by the Security Bureau, the Customs and Excise Department and the Government Laboratory.

Cannabidiol (CBD) will be listed as a dangerous drug under the control of the Dangerous Drugs Ordinance (Cap. 134) commencing from 1 February 2023. After the commencement of the legislation, it is an offence to possess products containing CBD.

Some skincare products, coffee powder, toothpaste, drinks or health products on the market may contain CBD ingredients. The Government has arranged disposal boxes for the voluntary disposal of CBD products by members of the public from 27 October 2022 to 30 January 2023. All disposed items cannot be returned. Disposal boxes are placed at 10 government premises across the territory to facilitate the disposal of CBD products.