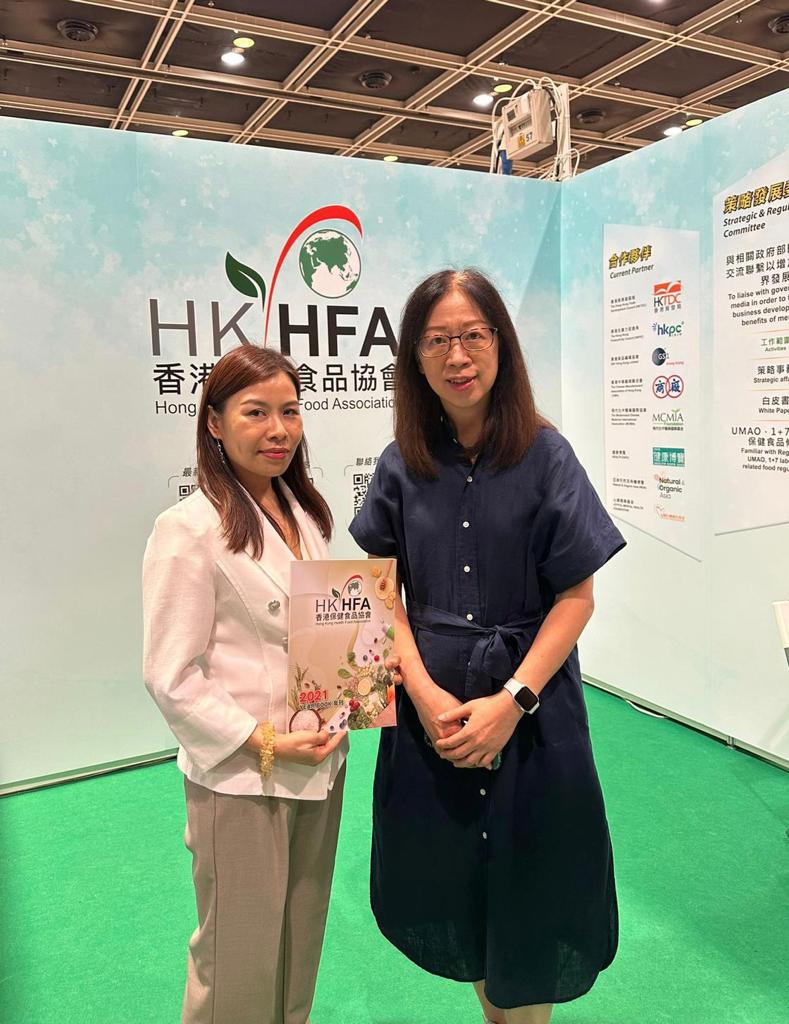 13 Jun

Health Expo 2023

The 16th Health Expo 2023 was held at the Hong Kong Convention and Exhibition Centre from June 9th to 11th. As a supporting organization of the Health Expo, Hong Kong Health Food Association has an exhibition booth at the venue to promote the work of the association, provide consumers with authentic information on the safe use of health food and establish a favorable business environment for the industry.

During the three-day exhibition, Health Expo organised a rich variety of health seminars and workshops.  Miss Joanne Cheung, the President of the Association shared the trends of the health food market in Hong Kong.  By supplementing an adequate amount of nutrients,  it may help prevent and reduce the risk of certain health conditions, which in turn reduce the need for medical interventions and thus, the medical burden on society.

Thanks to Easy Health (Hong Kong) Ltd., Catalo Natural Health Foods Ltd, The Hong Kong Health Care Centre Ltd., Meiriki Japan Company Ltd., students from CUHK Food and Nutritional Science and Institute of Vocational Education (IVE) Applied Nutrition for their support and participation in this event.