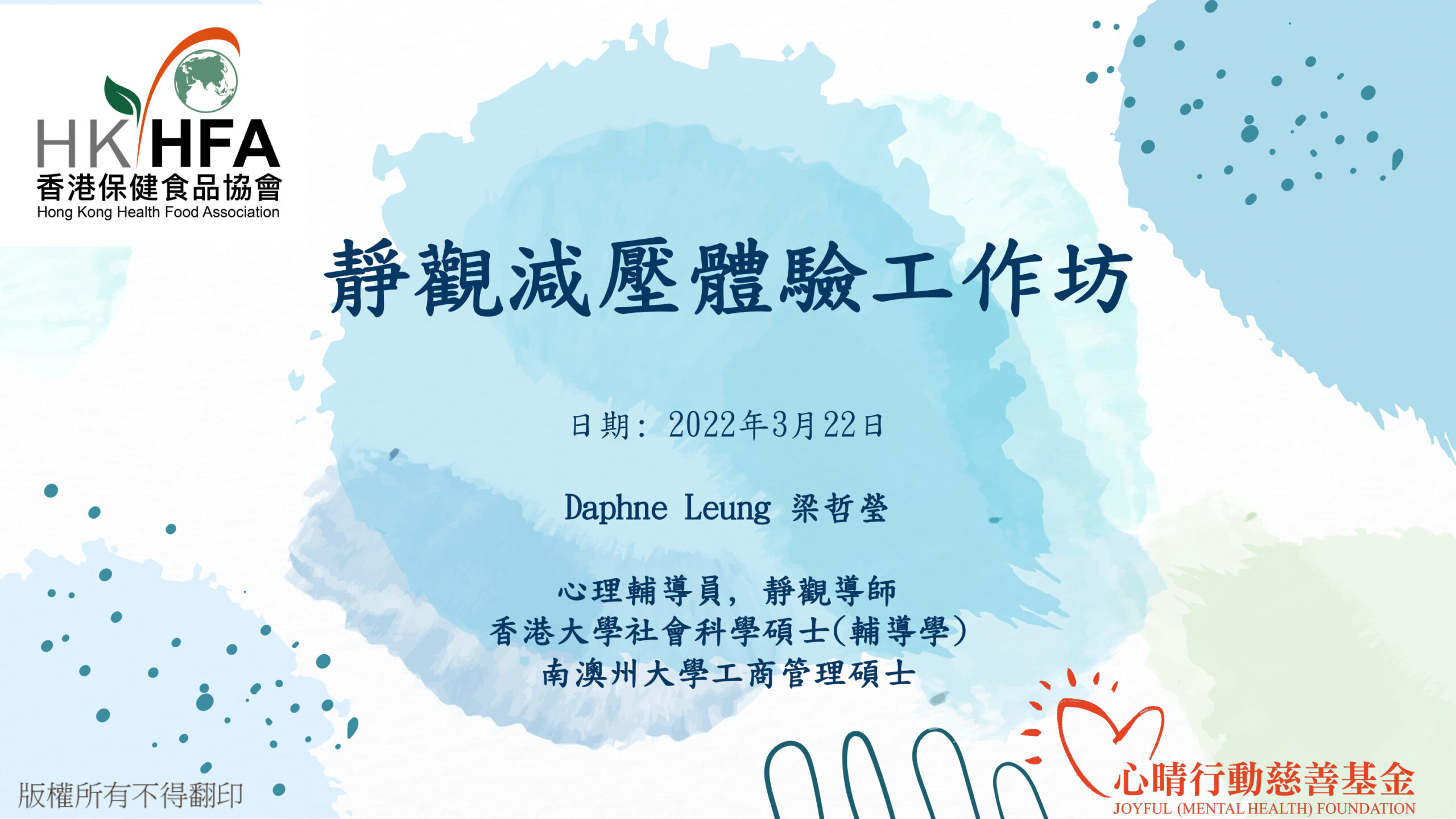 08 Apr

Hong Kong Health Food [email protected] Mental Health Foundation Mindfulness workshop 2022

Hong Kong Health Food Association

The epidemic in Hong Kong continues to be severe, which causes disruption to our economy, work and social activities.  As a result of that, many people are experiencing different levels of worry and anxiety every day. In order to help our members release stress and achieve peace of mind, HKHFA and Joyful (Mental Health) Foundation jointly held a Mindfulness workshop on March 22, 2022 at 3:30 pm, aim to seek a mindful space during the epidemic. Thank you for member's active participation, the workshop received positiveresponses. The association hopes that through Mindfulness workshops and regular exercises, members can relax their minds and bodies, release stress and negative emotions. In the long run they can improve their mental health, enhance their concentration, memory and decision-making skills in daily live. Let's fight against the epidemic with positive attitudes.